Hi! I'm Ellen, a 47 year old busy mom of two teenagers (16 & 20).  Follow along as I try to become more self sufficient and live a greener lifestyle in rural Vermont. After 25+ years in the business arena, I left a career as a local elected official to work for myself and find my way back to a simpler way of life that I remember from my childhood.
I grew up in in the suburbs in Connecticut but have many fond memories of spending my summers in rural Vermont where my Grandparents lived.  I took morning walks with my Grandfather to pick blueberries.  I watched my Grandmother bake everything from scratch.  I loved listening to my Father's stories of his childhood in rural Vermont.  I was amazed that people darned socks, canned their own produce, grew their own food, and actually went months without setting foot in the mall.  How did we go from that lifestyle to the one we have today?
I began blogging in 2008 in an effort to share my attempt to be more self sufficient.  Living in rural Vermont, I enjoy spending time in the garden, walking through the woods, and learning how to do things the old fashioned way.  Just a few new skills I've learned include solar cooking, gardening, raising ducks and chickens, and wild crafting. Proud "mom" to three adorable shelter kitties.
This blog is an attempt to manage my desire for a greener lifestyle while dealing with the time constraints many busy women face.  As much as I would love to make everything from scratch, I'm juggling a career and a busy family. Addicted to caffeine and technology, I'm searching for balance.  Proud to be a Vermont blogger.
Connect with Confessions of an Overworked Mom by subscribing to the blog, following on Twitter or liking  on Facebook. Connect on Google +Ellen Christian Contact via email at info @confessionsofanover-workedmom.com 
Nearest major cities are Rutland, Vermont; Burlington, Vermont; Albany, New York and Ticonderoga, New York.  Let me know about your events! I love to travel.
Don't miss an update. Subscribe today:
Last Month's Stats (October)
9,700+ Facebook Fans
2,200+ Google + Followers
42,000+ Pageviews
31,000+ Unique Visits
11,900+ Pinterest Followers
14,500+ Twitter Followers
I welcome the opportunity to work with various companies to help spread the word about their products to my readers. Contact me to discuss how we can work together in a way that will benefit us both.
I have been featured on:
I love being part of these groups: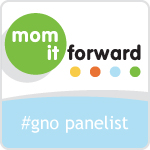 I have held or currently hold these ambassadorships:
I have attended these events or conferences: